Posted on
August 9th, 2005
by Teddy Ballgame
There is a very nice little league ballpark in the parking lot outside of Miller Park in Milwaukee. The home plate from old County Stadium is on exhibit by Helfaer Field for all the little leaguers to see.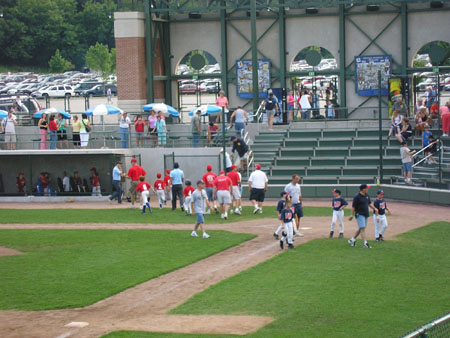 Two little league teams from Kenosha wrap things up.
Here is a nice view from the outfield.
No tags for this post.