Posted on
February 17th, 2007
by Teddy Ballgame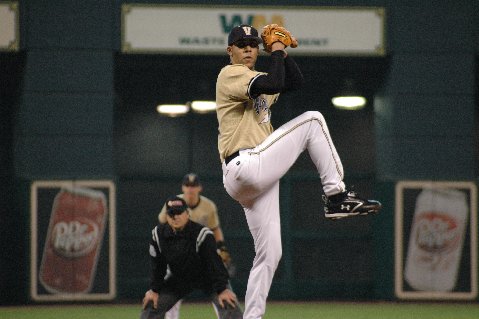 David Price – Vanderbilt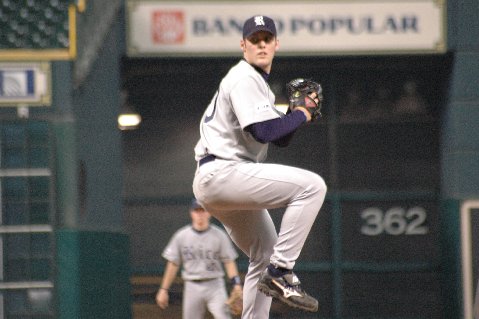 Joe Savery – Rice
Just got these great shots of the Houston College Classic from my friend Jim Pierce. Jim is a freelance baseball photographer who does some work for Baseball America. Thanks Jim!
In case you're not familiar with the two lefthanders pictured above, you will be. They are two of the top starting pitchers in college baseball. Both David Price & Joe Savery pitched for 2005's Team USA. Price was 5-1 with a 0.20 ERA, 61 strikeouts and only seven walks, in 44 innings, helping Team USA achieve the Gold Medal. In addition to Savery being a quality pitcher, 5-1 with a 2.76 ERA for the Owls in 2006, he is also an outstanding hitter, named tournament MVP, hitting .400 (6 for 15), with a HR, five RBIs, four walks, & seven runs scored.
The Houston College Classic was held in Houston over the February 9th weekend. In addition to Vanderbilt & Rice, other teams that competed in the Classic were Texas A&M, ASU, Baylor, & Houston.
Friday's results
Arizona St. 5, Texas A&M 4
Houston 4, Baylor 2
Vanderbilt 7, Rice 3
Saturday's results
Vanderbilt 7, Arizona St. 6 (11)
Texas A&M 3, Houston 2
Rice 7, Baylor 0
Sunday's results
Arizona St. 11, Houston 1
Vanderbilt 7, Baylor 4
Texas A&M 4, Rice 2
No tags for this post.