Posted on
August 6th, 2005
by Teddy Ballgame
I recently went to Miller Park in Milwaukee. Here is my review of the "new" park. Hadn't been to a game since the old County Stadium. In fact the first MLB game I ever attended was a benefit game between the White Sox and the Cubs in 1968 in County Stadium. Miller Park does tailgating up right as the parking lots open three hours before game time, they give you plenty of room to barbecue, and plenty of receptacles for dumping hot coals. It's a very nice park with lots of room around the park with beautiful landscaping. They needed to build this ballpark with a retractable roof to prevent rainouts with fans coming to the park from all over Wisconsin. But the retractable roof in my opinion gave me the sense more that I was inside a shopping mall rather than a ballpark.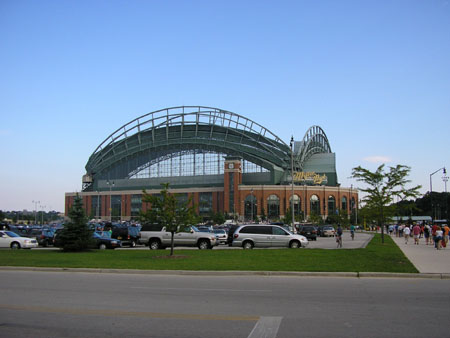 Walking to Miller Park.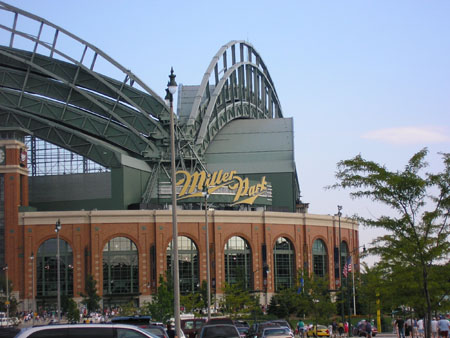 Almost at the Ballpark.
No tags for this post.