Posted on
May 15th, 2006
by The Baseball Zealot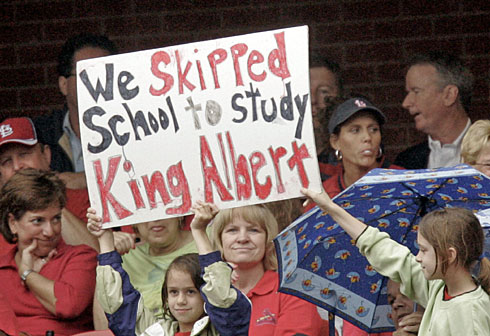 I love this photo from USAToday.  Especially the look the woman on the left is giving the kids.  But when it comes to Phat Albert, what can you do?  My son's third-grade teacher, who is a St Louis Cardinals fan, calls Albert a "man among men".  She would understand.
USA Today's Jon Saraceno, has written an article about Albert Pujols.  It's something that should be read by all those fans booing (and for that matter, the media who are glorifying) Barry Bonds right now. 
It's quite simple.  Saraceno claims, "the real story is Albert Pujols, not Barry Bonds."
No tags for this post.