Posted on
August 13th, 2006
by Teddy Ballgame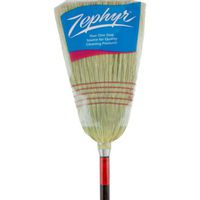 When I got to the Cell I noticed Alex Cintron was in the lineup rather than the hot hitting Tadahito Iguchi. With the White Sox trying to catch Detroit, I was like, what's Ozzie doing? There is a huge difference between a 2-1 series win and a three game sweep. Well Senor Guillen knew exactly what he was doing as Cintron lined a triple to right-center in the 1st inning, and scored on a sac fly off the bat of Paul Konerko to tie the score at one. Things looked pretty good for the Good Guys as Zach Miner threw 28 pitches in the first frame, it would've been alot worse than a tie if not for three sparkling plays in the field, two by Curtis Granderson & one by Carlos Guillen. Then Cintron lined an 0-2, two out, 2nd inning, bases loaded double, giving the Good Guys a three run lead, and they never looked back. Freddy Garcia was backed with seven runs enroute to his 11th win, 7-3. MacDougal, Thornton, & Jenks preserved the win.
It was good to see my buddy Steve back at the ball yard. Steve just got back from a Jay Buckley baseball trip in which he saw games in Arizona, San Diego, Anaheim, LA, & San Francisco. He said it was his second baseball trip with Jay Buckley, who is the best in the business. Also met Joe Crede's future brother in law, great guy, we're going to meet up in KC over Labor Day weekend.
No tags for this post.