Posted on
October 4th, 2006
by Teddy Ballgame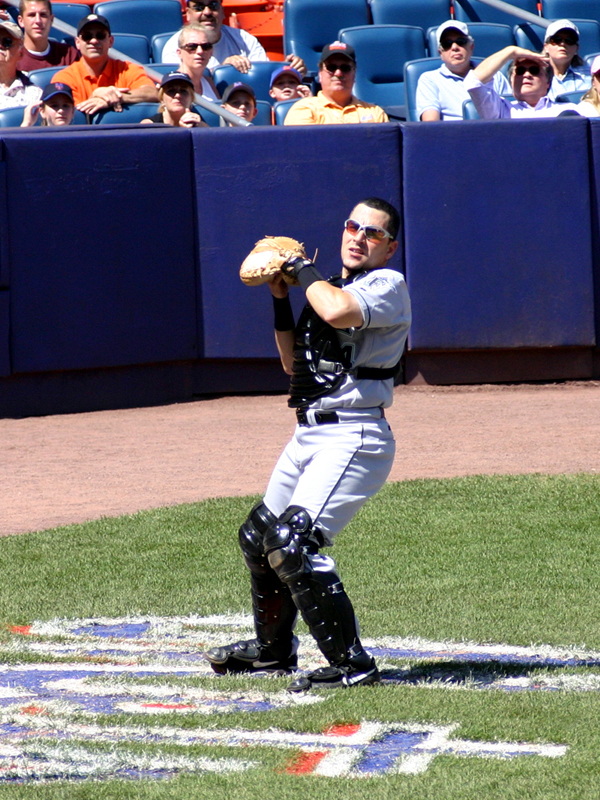 In the 2nd inning of the 1st playoff game between the Mets & the Dodgers, Russell Martin lined a single to right off the wall with runners on 1st & 2nd with nobody out. Dodger 3rd base coach did his best Joey Cora imitation, waving Jeff Kent & J.D. Drew plateward. NY Mets rightfielder Shawn Green fired the ball to secondbaseman Jose Valentin, who relayed it to catcher Paul LoDuca. Kent held up thinking Green might catch the ball and was tagged out at home. LoDuca was showing the umpire he still had the ball when he looked up, surprised to see Drew trying to score, and tagged him out as well. Martin should have been credited with a double, but only got a single when Kent failed to score from 2nd base. John Maine allowed four straight hits, but only one run in the 2nd inning.
ESPN talking heads were saying how they'd never seen such a thing. Well any White Sox fan could tell you about a similar play in which Carlton Fisk tagged out two guys trying to score, the play relives before every Sox home game on the scoreboard.
No tags for this post.