Posted on
October 27th, 2005
by Teddy Ballgame

Freddy Garcia locked horns with Brandon Backe through seven innings of shutout ball. Perhaps the scoreless tie should have been broken earlier in the game when Joe Crede launched a two out double off the leftfield wall, but Aaron Rowand lost track of the number of outs and stopped at 2nd after losing sight of the ball. The bullpens were brought on in the eighth, finally Houston had found a bridge to Lidge, but the bridge was washed out when the White Sox scored the only run of the game in the top of the 8th. Garcia was lifted for pinch-hitter Willie Harris who lined a single to left, was advanced to second on a bunt by Scott Podsednik, Carl Everett batted for Tadahito Iguchi and grounded him to 3rd. The stage was set for World Series MVP Jermaine Dye to work his magic with an RBI single up the middle.
Bobby Jenks was brought on to close out the Astros & the series in the 9th. Here's how the 9th went for the Stros. There was a blooper of a single in front of Rowand and then there was a sac bunt. After that was the Juan Uribe Show. Uribe raced into foul territory and dove into the stands, snagging a foul pop. Then Juan got to show off his arm on a slow roller up the middle, Uribe grabbed the ball and fired the batter out on a bang-bang play at 1st.
THE CHICAGO WHITE SOX WON THE WORLD SERIES!!! CLEAN SWEEP!!!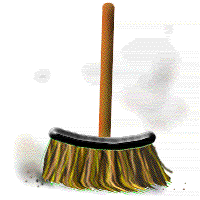 No tags for this post.