Posted on
May 7th, 2005
by The Baseball Zealot
Today I took the kids to the first game of the doubleheader between the Northwestern Wildcats and the University of Illinois Fighting Illini.
Last night's game between the two was a laugher as Illinois won 21-4. Brian Blomquist pitched a complete game and Dusty Bensko hit a grand slam in their rout of the Wildcats.
Today looked like more of a battle as we settled in during the 4th inning and it was 2-0 in favor of the good guys. As soon as we sat down, the Wildcat 1B Mark Ori slammed one over the left field fence to make it 2-1. The guy next to us told me that we must be bad luck.
I think he was just kidding.
The Illini had nothing to worry about though. They scored a total of 9 runs and Northwestern could only muster one more. Illinois pitcher Jimmy Conroy pitched a complete game win.
Illinois 9 Northwestern 2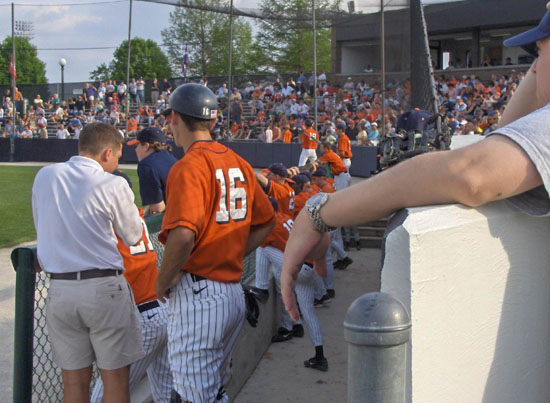 The cool thing about attending these games is how close we are to the action.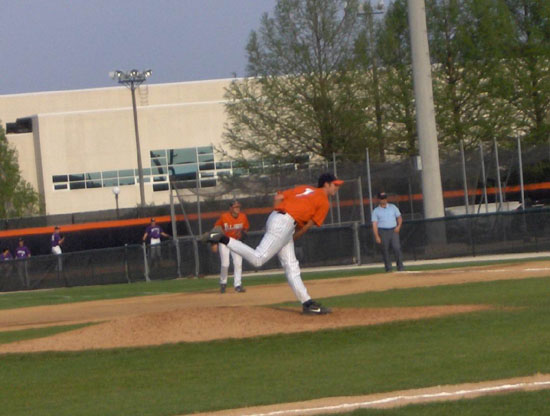 Starter Jimmy Conroy allowed only 2 runs in 7 innings.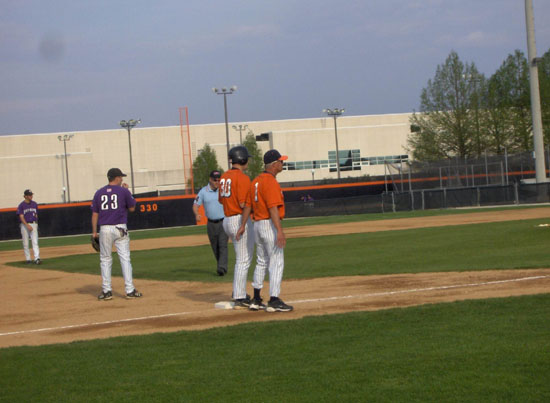 Catcher Chris Robinson laced a pitch into right-center for a triple. The third base coach here is Head Coach Itch Jones.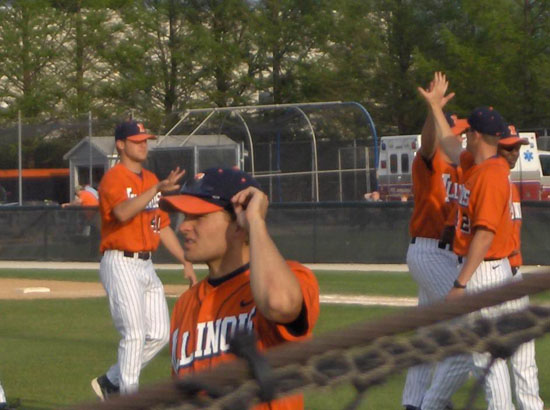 High Fives all around after the win.
Update: Illinois won the second game 12-9 behind the hitting of J.R. Kyes who went 3 for 4 with a homer and 4 rbis.
Update: The Illini finished strong against the Wildcats winning 17-3. Illinois banged out 7 homers including 3 by Drew Davidson.
The four-game sweep cements Illinois in first place in the Big Ten.
No tags for this post.