Posted on
September 29th, 2007
by The Baseball Zealot
There's been an interesting but probably not surprising development in the case to bring a minor league team to Champaign-Urbana.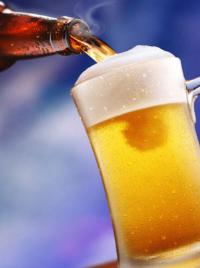 Among other points, investors are saying that the sale of beer would be critical to the financial success of the team.
From the AP artcle via WBBM:
"It is a critical piece," (National Sports Services' Matt) Perry said. "It could be a deal breaker if we can't."

Sponsorships to sell beer in stadiums are a key revenue source for sports teams, Perry said, but also a big part of what fans expect to find in pro baseball stadiums.
Since Illinois Field is on University of Illinois property and we all know absolutely no drinking goes on anywhere at a Big Ten university, the team would have go through all kinds of red tape including getting the Board of Trustees approval.
Another pro team, the Champaign County Colts played at Illinois Field from 1990-96. It was a dry stadium then and rumor has it that it hurt them financially.
I'm not a beer drinker but i have friends who are baseball fans who do. Time to evaluate the reasons why you have the policy (realistically). If it's because of youth and alcohol problems, there are plenty of other areas you can start.
This isn't an issue I'll fight to the death on but if it means bringing a minor league team to C-U and improving Illinois Field in the process, then bend the rules or change them.
No tags for this post.