Posted on
February 17th, 2007
by The Baseball Zealot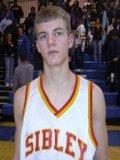 Phil Haig: Who's in charge now?
Phil Haig had made up his mind.
I think.
The multi-skilled athlete has just signed a letter of intent for the University of Illinois last weekend. Not only does he play quarterback but he intends to try out for Hartleb's baseball squad.
QB Clint Brewster renounced his intent to join the Illini and went with his father who joined the coaching staff of Minnesota. Haig, who is also a quarterback and saw competition on the Gophers, decided to go with the Illini. Did the Illini at least get a PTBNL?
Seriously, Haig seems like quite the athlete. I haven't done enough research to know what position he'll play for Hartleb's squad but given his high school record, he should do well. At Henry Sibley HS, he was all-conference in four sports (football, baseball, wrestling and tennis).
No tags for this post.