Posted on
April 15th, 2008
by The Baseball Zealot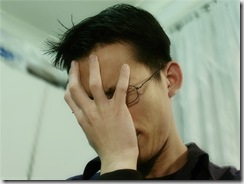 Boy, I didn't see that coming.
Illinois were defeated (dominated, more like it) by our neighbor to the south, Eastern Illinois University by the score of 13-3.
EIU scored 4 in the first inning and never looked back. After their six run inning in the 3rd inning, it seemed it was already over. Illinois managed to score three in top of that inning thanks in part to a Craig Lutes triple and a Brandon Wikoff double but that was all the offense the Illini could muster.
After 5 very productive appearances out of the pen, Coach Hartleb felt Phil Haig was ready to start. Not today he wasn't. In the first inning, Haig gave up 4 runs and Hartleb gave him the quick hook. The rest of the bullpen obviously didn't have any better luck.
Haig, by the way, is on the roster of the University of Illinois football team. He was red-shirted for the 2007 season.
I was hoping for a nice easy win to get us back on track before we take on Minnesota this weekend. The early games against D-2 and D-3 teams probably spoiled me. The Minnesota series is key as they are right below us in the standings.
On a slightly different topic, Zach Putnam was named Big Ten co-player of the week. I suppose we had something to do with that.
No tags for this post.