Posted on
September 10th, 2005
by The Baseball Zealot
Vermilion Voles take on the Deep River Grinders
I finally made it out to Kennekuk Park to see an honest to goodness vintage base ball game on Saturday.  For those not familiar with vintage base ball, check out the Vintage Base Ball Association's web site.  It was close to 90 degrees and my first thought was that while the uniforms looked very authentic, they also looked very hot.
Never mind.  The game was fun to watch and there were 20-30 spectators ("cranks") on hand to cheer their team.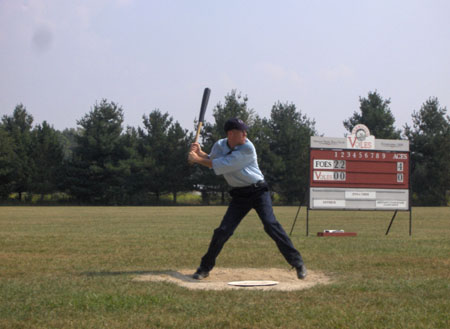 A Deep River Grinder striker takes his turn at the plate.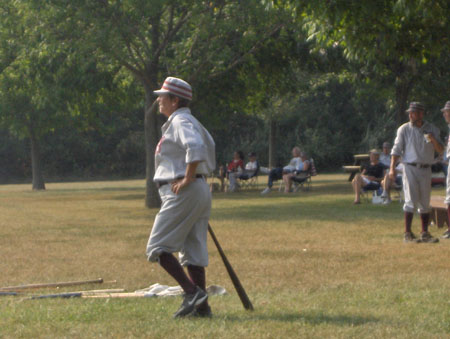 A Vole player waits patiently to bat.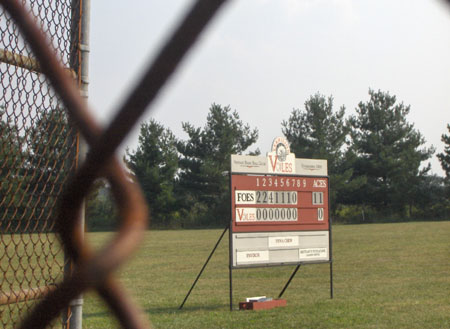 I'm not sure what what a Grinder is but they sure "ground" the Voles today.  I kid, I kid. :)
Final score: Grinders 15  Voles 3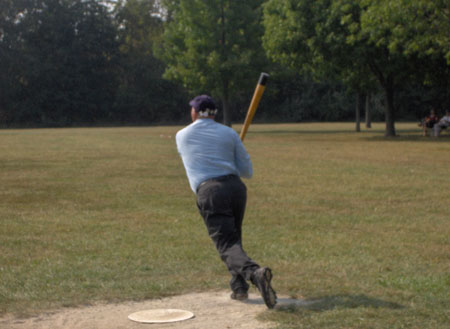 A striker gets a hold of one.  I was quite impressed how hard these guys hit the ball.  They obviously practice a lot at this.  We also witnessed more than a few good plays in the field, too.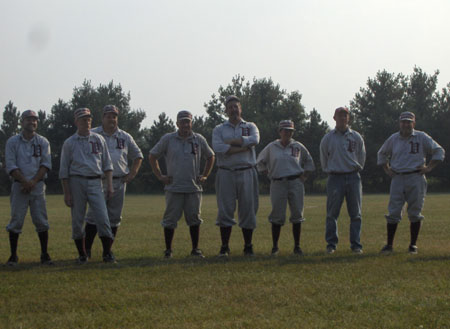 The Vermilion Voles line up after the game to wish their opponent well.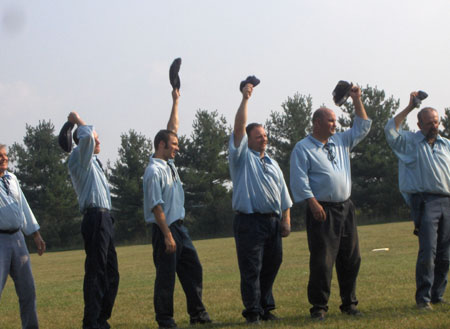 An exchange of "Huzzahs!" after the game.  This is the Deep River Grinders team.
It was a great way to spend an afternoon.  Unfortunately, this was their last home game this year.  Please check out the team's web site next year for their 2006 schedule.  For anyone who is interested in participating, I think they are looking for more team members.  Contact them through their web site. 
No tags for this post.