Posted on
August 18th, 2006
by Teddy Ballgame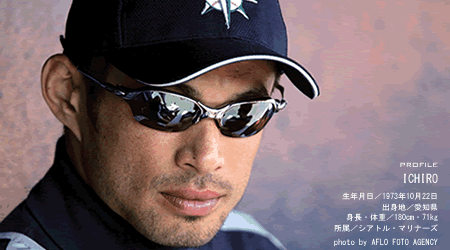 Ichiro Suzuki
On Monday night August 14th Justin Duchscherer picked Ichiro off first base to end the game and preserve a 5-4 Oakland A's win over the Seattle Mariners. Suzuki is such a heady ballplayer that I'm banking this was the first time something like this happened to him, with 2 outs in the 9th and him carrying the tying run.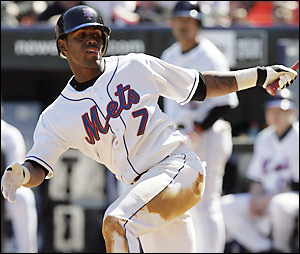 Jose Reyes
August 15th saw the Philadelphia Phillies defeat the NY Mets 11-4, despite Jose Reyes hitting three homers for the Metropolitans. Earlier this year the Mets lost a game in which Reyes batted for the cycle.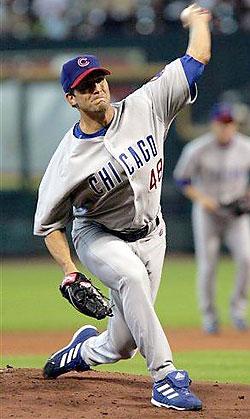 Ryan O'Malley
August 16th saw the Chicago Cubs win two against the Houston Astros. The first win came in 18 innings (the game started 8/15), with Rich Hill picking up the victory 8-6 in relief. Hill was supposed to have started the next day. As luck would have it, the Cubs minor league team was playing in Texas, so the Cubbies called up Ryan O'Malley who threw eight innings of shutout ball, as Chicago defeated Houston 1-0.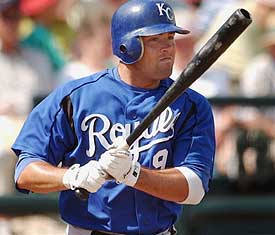 David DeJesus
Thursday the 17th of August saw David DeJesus homer on the 1st pitch of the ballgame to give KC the lead over the White Sox. The Royals went up 2-1 when the first batter in the 2nd inning Emil Brown hit a home run.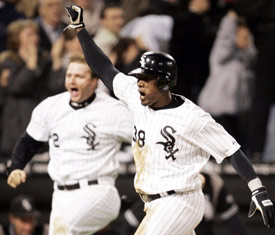 Pablo Ozuna
Remarkably ChiSox leadoff man Pablo Ozuna knocked one over the fence to tie the game in the 1st and Jermaine Dyes knotted the game in the 2nd when he hit a leadoff homer for the Good Guys in the bottom of the 2nd.
It was the first time in the history of baseball that leadoff hitters for both teams in the 1st & 2nd innings went yard. The White Sox went on to win the game 5-4 over the Royals.