Posted on
October 31st, 2005
by The Baseball Zealot
They say sometimes older people wait until important events like holidays to occur before they pass on.  It's almost like they are holding on that much longer so they can experience them.
You gotta wonder if this was true with Al Lopez and this year's World Series.  Lopez, the oldest member of the Hall of Fame, died on Sunday because of complications of a heart attack. 
Lopez who one week ago was known as the manager of last Chicago White Sox World Series winner in 1959.  That was the year of the Go-Go Sox.  In addition, he led the Indians to the World Series Championship in 1954.  That was the only year between '49-'58 that the Yankees did not win the AL pennant.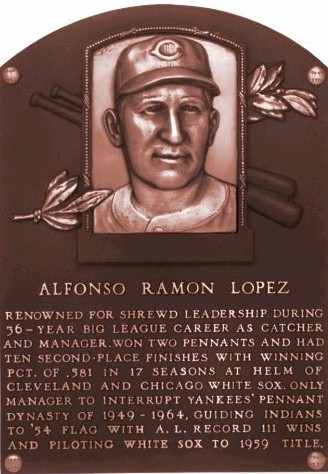 I had the honor of being in Cooperstown when Lopez was inducted.  Yes, I was there to see Ernie Banks but Lopez' accomplishments were not lost on me and I've always appreciated his efforts more because of it.  Lopez is probably one of the more under-rated managers of all time.  Considering he managed at the same time as the tough New York Yankees, he fared pretty well.  In addition to his two first place finishes, he placed second ten times.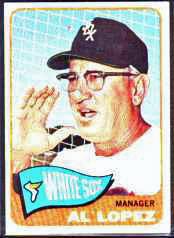 Lopez lived a full life at 96.  I'm sure wherever he is, he's glad it was long enough to see the Sox win it all.