Posted on
December 5th, 2006
by The Baseball Zealot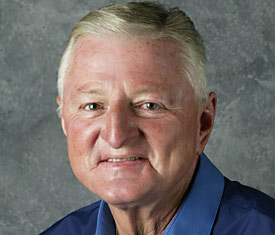 Here's something that will make Teddy Ballgame feel all warm and fuzzy.
Ken "Hawk" Harrelson is a finalist for the 2006 Ford Frick award. The Sox announcer is among 10 finalists who have a chance to win the coveted honor in February.
One piece of trivia I learned this article: The Hawk was the one responsible for Frank Thomas' nickname, Big Hurt.
You can put it on the board, yes!