Posted on
April 4th, 2007
by The Baseball Zealot
Unless I'm missing something, someone at MLB didn't flip a switch.
Melvin Mora, who had 16 home runs last year, hit one last night. Across the top of the screen flashed "Home Run- Mora (17)"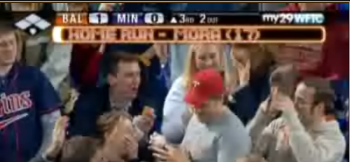 Please don't tell me the Cubs don't have 97 losses.
No tags for this post.