Posted on
May 24th, 2006
by Teddy Ballgame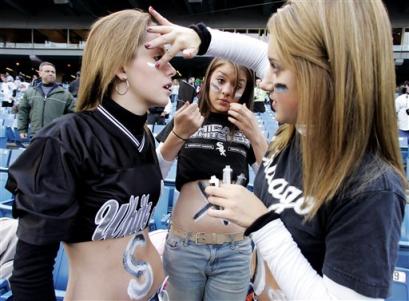 Got some Mexican food in the outfield last night at the Cell and decided to watch the first couple innings on the concourse with some eye candy. There were about 15 cuties celebrating a Wisconsin White Sox fan's 21st birthday, gave her a kiss & a squeeze before heading to my usual spot beside Nancy Faust the Sox had the game pretty much in hand, homers were as easy as 3-4-5 (Thome, Konerko, Dye went yard in the 1st two innings, 5-0 Good Guys). White Sox ended up winning the game 9-3 Javier Vazquez over Kirk Saarloos.
LET'S GO WHITE SOX!!!
No tags for this post.